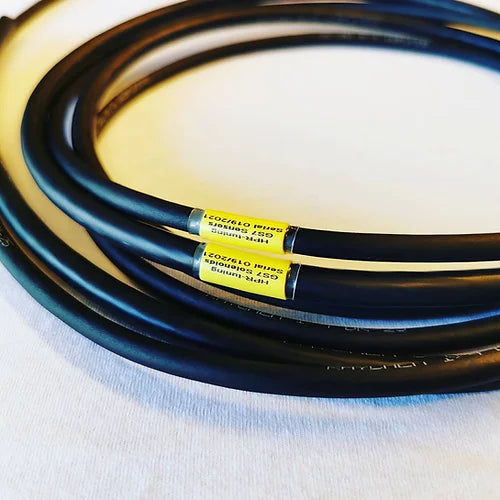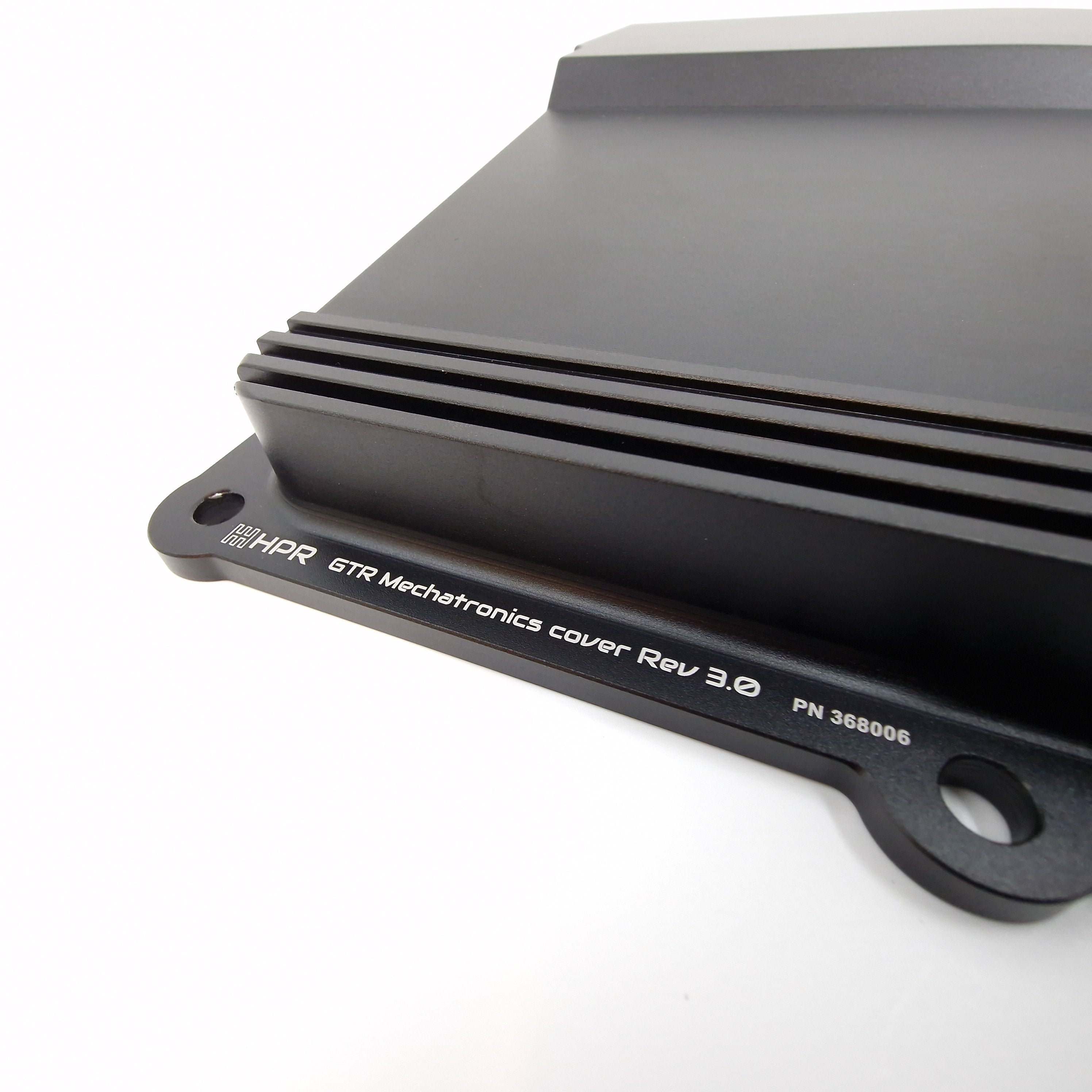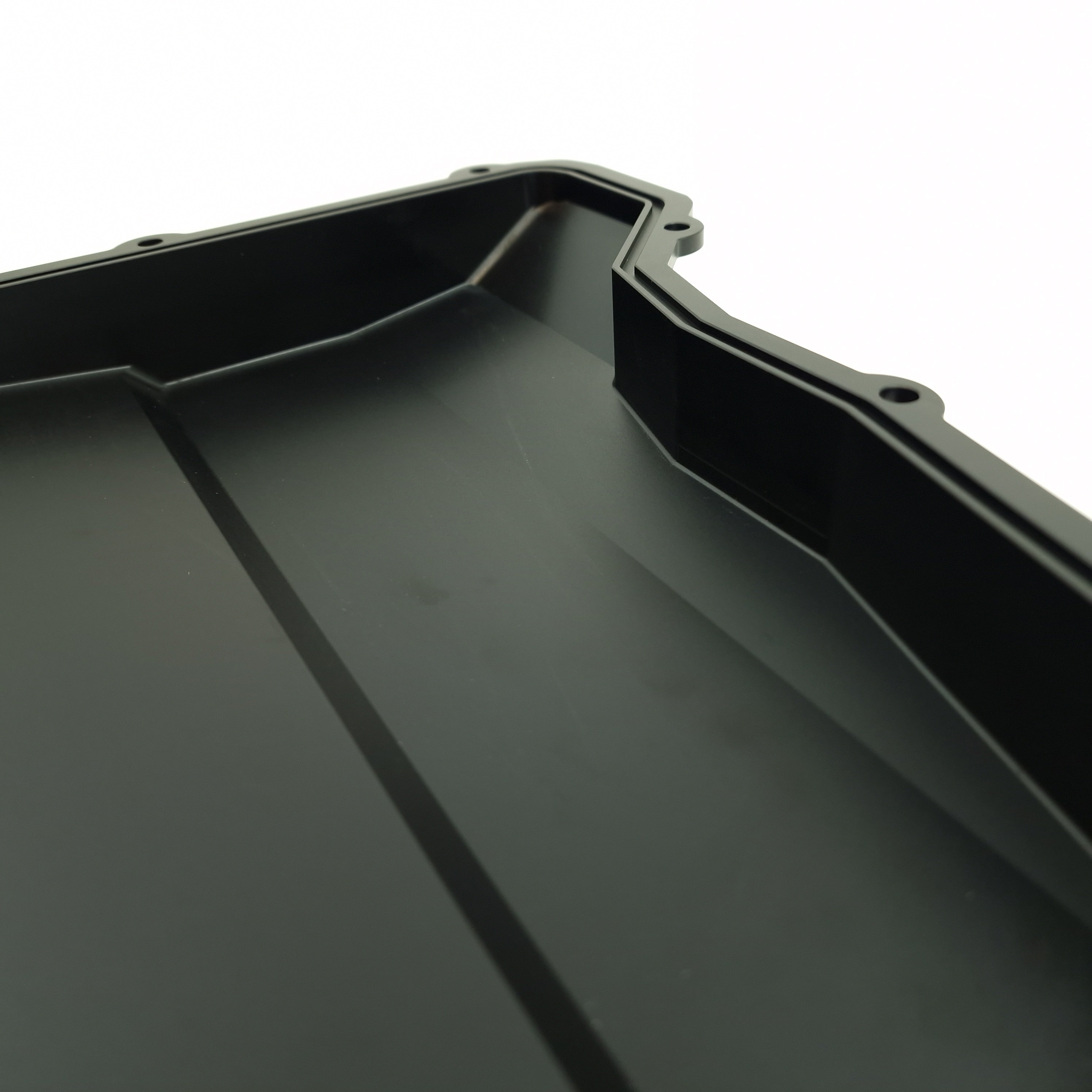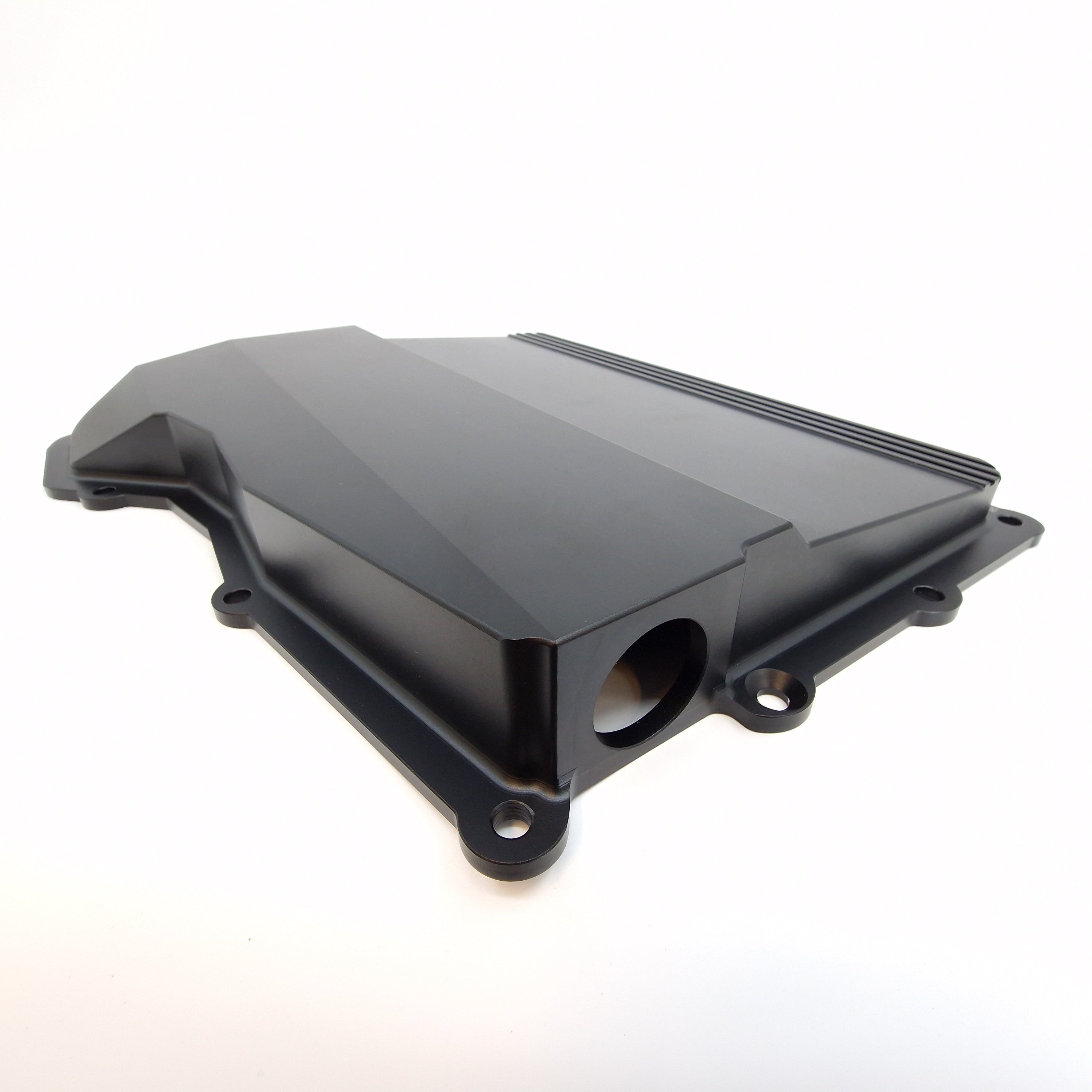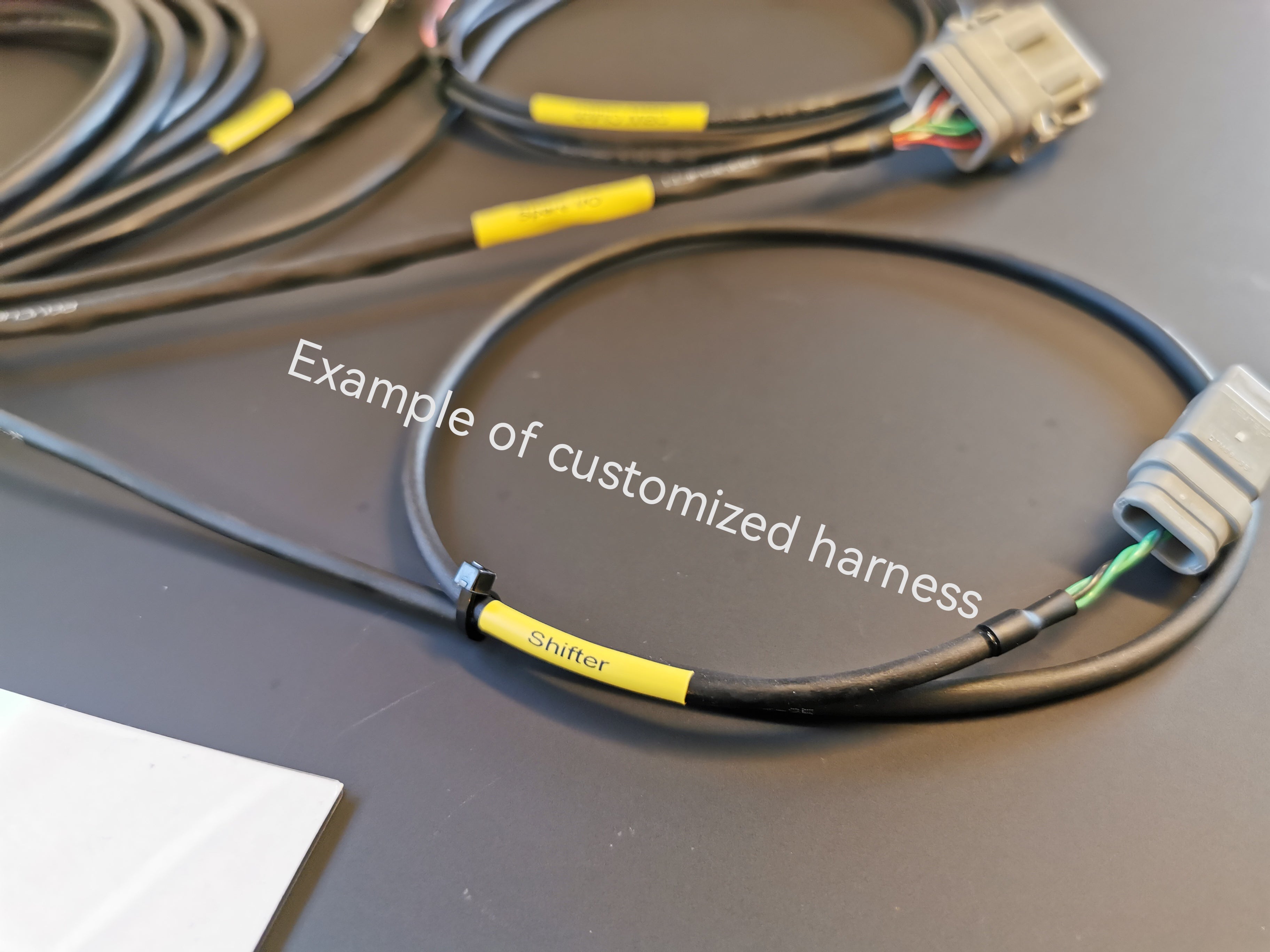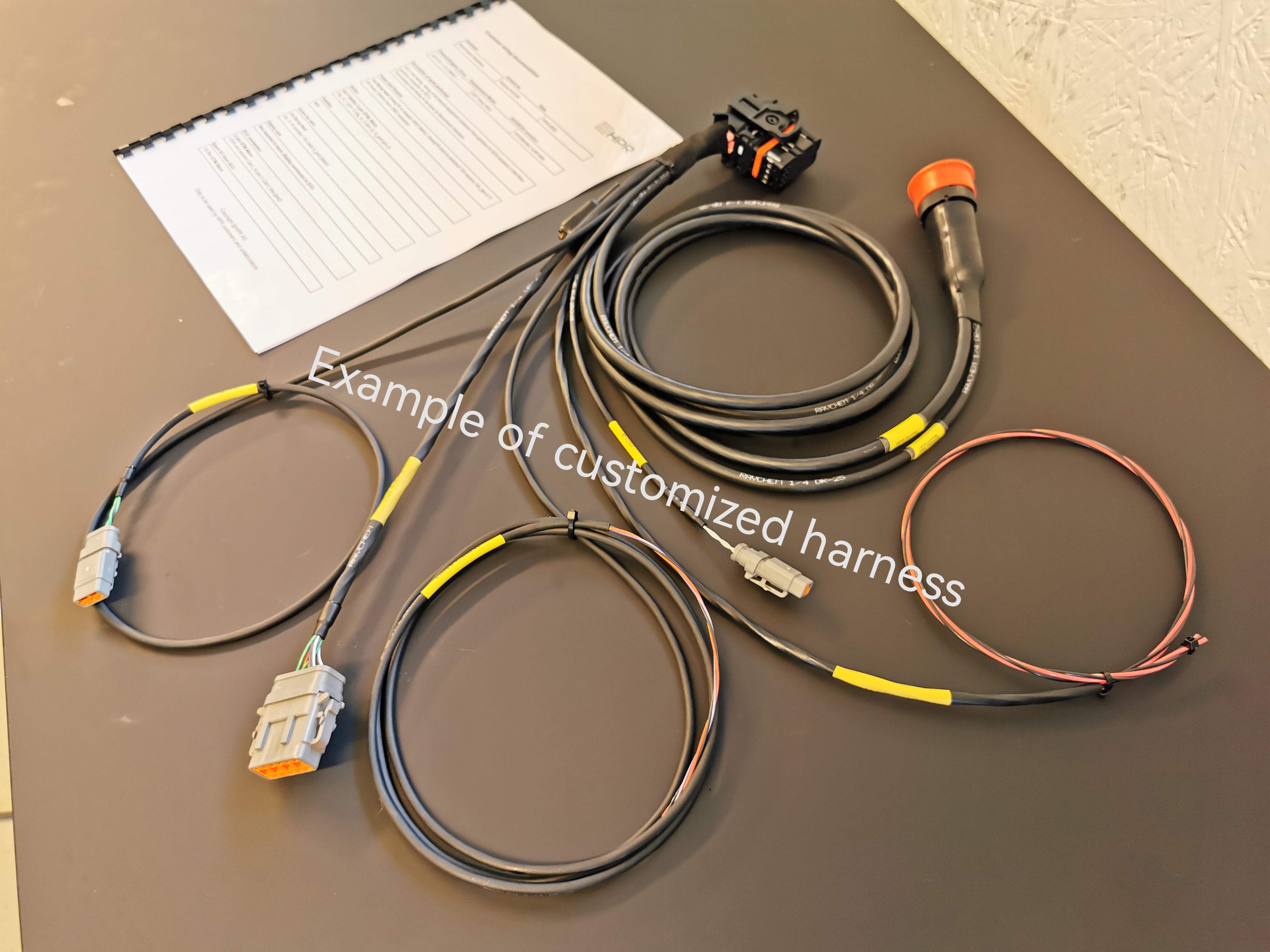 HPR DCT wiring kit for GTR Mechatronics cover
Sale price
8.629,00 NOK
Regular price
(/)
This is the ultimate standalone DCT wiring solution on the market that can be made100% plug and play with OEM serviceabililty.
All other standalone wiring solutions requires you to de-solder all the internal wires if you need to remove the mechatronisc module or HPU. 
The GTR Mechatronics Cover Rev 3.0
The new revised cover now has a pre-machined cavity suited for the motorsport spec jam nut connector for an even easier installation!
The jam nut connector has an o-ring seal to ekkp the installation 100% leak free, and installs in a matter of seconds.
Options
Add the cnc machined HPR mechatronics cover to use this wiring option.
This cover is included in the Nissan Skyline GTR GS7 DCT kit.
Please select "no thanks" if you have already purchased this kit.
The bulkhead connector (rear mount) is connected to the HPR mechatronics cover for a 100% plug and play solution with oem serviceability. Great for use in motorsport when time is a concern.
The main connector of the mechatronics needs to be removed, and reduces the amount of connection points for a more reliable solution.
A 3-pin Deutsch connector is included in this kit for quick internal connection for the front speed/temp sensor. (no need to remove the stock connector for a wiring service)
Our GS7 harness are setting a new standard for the industry.
The harness uses Spec 55 wires laced, wrapped in Raychem DR-25, with a motorsport connector.
The kit runs two separate cables from the GCU to the transmission.
This is space saving in a tight trans tunnel, and its alot easier to route around exactly where you want it to be.
But most importantly you minimize the risk of EMI. Running vulnerable sensor wires together with the noisy PWM wires to the solenoids is not a technically good solution, and that is why we separate these all the way to the transmission.
Comes complete with PCB for a clean install.
Our wiring harness and connector also have higher amperage rating than others, making it the absolute best wiring solution on the market. 
Harness customization
HPR now offers a fully customized harness designed for YOUR application, priced lower than the generic pre-terminated kits on the market.
We do all the hard parts for you with well known techniques to ensure you get
a professional made harness:
Joining and splitting power feeds, resistor end termination for Can-bus, and fusing of critical circuits within the transmission control system.
All cables are marked, and length will be adjusted to suit your application.

Please note that the fully customized harness service is only available for HTG Tuning users, and you need to purchase a GCU from us.
We also make you documentation based upon your selection and application. 
This documentation is also tailor suited to ensure all needed details are in hand for the HTG-tuning team to send you a base tune, easy and convenient.
Prices range from 1900 to 4900nok for the service.
Send in the following information for us to send you a quote:
Chassis type

LHD or RHD

Engine 

ECU type/mode and location inside cabin.

GCU location (normally located near ECU)

Copy in the below customization options you would like to add

Info@hpr-tuning.com


Customization options
8HP HTG controller end termination service


This option is the controller end termination service to the transmission.
We connect all wires from the main kit to their respective locations.
We join power/ground/5V/S_gnd and supply 6x 1M Flying leads for these connections.
We also terminate a small fuse block for GCU wake up. This fuse block can also be used for accessories wiring/reverse light output.
ECU connection + brake switch
This option will get you connected to your ECU, and comes with a DTM connector and flying 30cm flying leads for you to connect.

Choose between Can and analog based connection for your ECU.
If you have a modern standalone ECU, you select Can connection.
We also terminate a digital input to your brake switch
Shifter harness

BMW shifter harness

 terminated with a Spec 55 quad from the controller to the shifter with a genuine 10-pin Kostal connector. The power is fused with a 5A fuse near the controller.

          DCT-shifter harness
          You need to purchase a DCT shifter from                us to select this option.
          We mark the cable supplied with the shifter,
          and terminate it for you.
Paddles wiring

Paddles harness w 3pin DTM +flying leads
This option will get you a harness for any digital type paddles, and 0,5m flying leads for you to connect.
Custom coiled harness for paddles
You need to purchase the Ascher racing paddles for this option. We make you a custom coiled harness using spec 55 wires and Raychem DR-25. Also select yes to the Paddles wiring option in addition to get a 100% plug and play solution.

DBW mod harness

 

(recommended)





This option will let you perform a DBW mod to your Drive by wire pedal, and comes with a DTM connector and flying 30cm flying leads for you to connect. Look at HTG-tuning wiki for more information.
Clutch by wire

Clutch by wire harness for HPR DBW clutch sensor-kit


You need to purchase the 

HPR DBW clutch sensor-kit

 

for this option, and you will get a plug and play harness for it.



Clutch by wire harness (flying lead)


Choose this option if you want to connect any type of analog Drive by wire pedal (or sensor)
The cable comes as a marked cable with flying leads for you to connect.
External connector


Gets you an extra external connector located near the transmission connector.




You can only choose one option here.
External Yazaki connector for reverse light output
This connector plugs directly into most Nissan chassis from the 90,s era, fused with 5A
2 Pin DTM for reverse light
For all other applications, fused with 5A
3 Pin DTM for Speed sensor
3 Pin DTM for analog (temp) sensor
Mechatronics re-wiring service
We modify and re-wire mechatronics modules for both 8HP and DCT transmissions at a fixed price.
The price also includes Sensor feedback testing and full solenoid loop test if you purchase a full wiring service.

Please contact us for more info.

Info@hpr-tuning.com


Lead time for all wiring work is usually 5-10 working days.
(lead time may increase if we are busy)
All wiring kits are made to order, lead time varies from 0-3weeks.
Choose options